180 Acres German township, Hutchinson County, SD Tillable land offered in 2 parcels AT AUCTION
Saturday, December 4, 2021 @ 10:00 am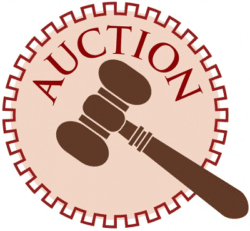 You are invited to attend this public land auction
Saturday, Dec. 4, 2021 —-10 am – held at the Dugout in Tripp, SD
It is our privilege to offer at auction this flat to moderately rolling, virtually all tillable, farmland. This would be a great addition to any existing farm operation, or a great investment opportunity. The 2020 RE taxes dues in 2021 were paid.
Parcel 1 taxes: 60 acres, Section 26, $1120 – Parcel 2 taxes: 120 acres, Sect 23, $2307.02.
If you are interested, you are invited to inspect this offering and be in attendance at the auction.
LEGAL:
Parcel 1 – NW ¼ NW ¼ and W ½ NE ¼ NW ¼ Sec/Twp/Rng 26.98.60 Hutchinson Co. SD
Parcel 2 – N ½ SE ¼ and NE ¼ SW ¼ Sec/Twp/Rng 23.98.60 Hutchinson Co. SD
FSA records show:
Parcel 1 – Corn base of 28.90 acres Soybean base of 26.50 acres
Crop Production Rating of 73 – Predominant soils: Houdek-Stickney complex Stickney-Dudley silt. To be sold as 60 acres more or less.
Parcel 2 – Corn base of 47.10 acres Soybean base of 43 acres
Crop Production Rating of 78 – Predominant soils: Clarno-Bonilla loams, Houdek-Stickney complex, Tetonka silt loam. To be sold as 120 acres more or less.
These parcels will be offered separately and not be sold together.
Terms: CASH 20% non-refundable down payment auction day with the balance due on or before Jan 15, 2022. Warranty Deed will be issued with closing fees & Title Insurance split 50/50 between buyer and seller. Seller will pay all 2021 taxes dues in 2022. Buyer will pay all 2022 taxes due in 2023. Possession date March 1, 2022. Sale subject to owner approval and easement or restriction of record, if any. Auctioneers represent the seller only in all aspects of this transaction.
Closing Attorney – Braley Law Office 605-928-7958
For more information or wanting a Buyer's Packet contact the auctioneers:
Jerry: 605-661-2404 or Maurice 605-661-2734
OWNERS: Carol Newton, Leroy Herr, Merlyn Herr
TERMS: Credit Card, Cash or Good Check NOT RESPONSIBLE FOR ACCIDENTS OR THEFTS
Remember that you are attending this auction at your own risk.
Be respectful of social distancing; be courteous to the folks around you.
If you prefer to wear a mask please feel free to do so. Thank you!
See us on Facebook @Stoebner Auction
Jerry Stoebner 605-661-2404 Maurice Bueber 605-661-2734
Announcements made day of sale take precedence over printed material