AUCTION
Saturday, October 16, 2021 @ 10:00 am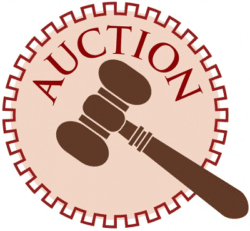 Saturday, October 16, 2021 – 10:00AM
LOCATED: Custer County Fairgrounds – 72 Fairground Place -Hermosa, SD 57744
Off Hwy 79 turn east on Main Street, then right on Fairground Street
(605)863-1796 (605)390-9758
Lunch Served
General items:
Belt buckles ; Beaded belt buckles, bracelets.
Books : Lots of books.
Beer Steins
Liquor Decanters: variety of brands
Glassware : various makes and models.
New tool belt, spark plug cleaner, paint sprayer, 2 axes, rakes, lots of small tools, new photo albums, new picture frames, large heavy duty stand, 2 small stacking tool boxes like new, 2 heavy metal work benches, one has a bench grinder, one has a bench grinder., 5 drawer tool boxes with door, dresser, small inside doll house with figures and furniture, 2 desks one metal one wood, 4 saw horses, some stands, 2 beds, 3 fold up tables 8 ft long, lots of natural Geographic's, thousands of misc. glassware, 4 old scales, bird houses, vacuum cleaners (4), 4 small hydraulic jacks, Kenmore grill like new, wheel barrow, old claw foot tub, nice old piano, many dishes, pots and pans, nice corner tv stand with tv, iron tea pot and pans, lots of clothes, shoes, boots, caps .
2008 Chrysler town and country van 170,000 miles runs good has a few dents, 4 door.
Lot of boxes still have not been though.
Ralphs Auction
Auctioneers: Ralph Harter, Gary, Ed
Clerks: Pam