HUTCHINSON COUNTY LAND AUCTION
Tuesday, November 21, 2023 @ 10:00 am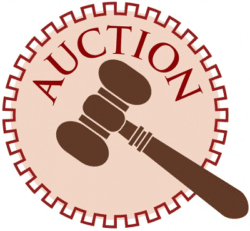 80 Acres – more or less of Fair Township Farmland
Will be offered at auction
Tuesday – Nov. 21 – 10 am
@ the Dugout in Tripp SD
Legal Description: E ½ NW ¼ , 25.97.60
It is our privilege to offer at auction this farmland which consists of 51.43 acres of tillable land and 25.95 acres of lowland grass which is in CRP and offers good hunting. The CRP enrollment ends Sept. 30, 2026. The tillable land is leased for 2024 & 2025. The new owner would receive the cash rent and CRP payments. Cash rent payment is $7500 payable in April & October. The CRP payment is $5190 per year. Current year taxes due 2023 will be paid by seller. Taxes $1530.02
Corn base 31.50 acres Soybean base 17.10 acres
Soil rating is 76.8
This would be a good addition to an existing farm operation or a good investment that offers hunting opportunity.
Terms: Cash. A 10% nonrefundable down payment the day of the auction with balance due on closing (within 60 days). Title Insurance and Closing Fees will be split 50/50 between buyer and seller. Sale subject to owner approval. Statements made the day of the auction take precedence over printed material. Auctioneers represent the seller in this transaction.
For additional information check with Hutchinson Co FSA or Conservation Office.
Owners: The late Leonard & Peggy Friederich
Lisa Rothschadl, Closing Attorney
Stoebner/Bueber Auction
See us on Facebook @Stoebnerauction
Jerry Stoebner 605-661-2404 Maurice Bueber 605-661-2734