Large Estate Online Auction
Monday, November 1, 2021 @ 6:00 pm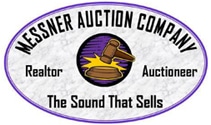 Monday November 1st 2021 at 6:00pm
Location: Fine Arts Building Central States Fairgrounds – Rapid City SD
" This is an ONLINE ONLY Auction "
We will be selling a large amount of personal property for our client from the home and shop.
AUCTION HIGHLIGHTS
2003 Ford F-250 4X4 Super Cab w/ Topper Under 127,000 Miles
1985 GMC Pick-up w/ Topper
14' Flatbed Trailer 5×8 Utility Trailer
Honda 32" Cut Trac Snow Blower
9mm Pistol Beretta MKIII 22 Cal Pistol
Tikka T-3 308 Rifle New Savage .243 Rifle
Lots of Ammo
Full Mt. Lion Mount Full Turkey Mount Elk Head Mount
Pheasant Mounts Antelope Mount
3 – 1oz. Gold Bars
Over 200 Lots of Hand Tools and Shop Items
Nice Ridgid 10" Table Saw w/ Stand
Miter Saw w/ Portable Stand
Fishing and Camping Items
Native American Collectables and Artwork
Antiques and Collectables
Some Nice Modern Furniture
Several Nice Roll-a-bout Tool Chest
Hobart Mig Welder w/ Tank
Vulcan Welding Cart Welding Tables
Musical Instruments
Mill Creek Collectable Statues
Many More Items
THIS SALE WILL HAVE 600 PLUS LOTS
You can view the items and see all the details @ www.messnerauctions.com
We will hold a viewing for this auction at the Fairgrounds on Sunday October 31st from noon to 4:30pm and again on Monday November 1st from noon to 3pm.
BIDDING OPENS ON Saturday October 30th