Moving to Texas Auction
Saturday, January 22, 2022 @ 10:00 am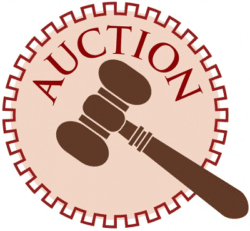 Saturday, January 22, 2022 – 10:00AM
Located: Community Center on A-Ave in New Underwood, SD
(605)863-1796 or (605)390-9758|
Lunch Served
General items:
Antiques and Collectibles:
All the listed furniture is in excellent shape. 2 library tables, book cases, console cabinet, record player, display cases, 3 large china cupboards, 3 recliners, new large oak round table with 6 chairs, square kitchen table with 4 wooden chairs, 2 davenports, and 2 loveseats, 2 regular mattress sets, 1 bedroom set regular size bed, 10 dressers, 3 refrigerators, small safe, sewing machine, record's, movies, chest deep freezer, wooden boxes, lots of pots and pan, dishes, computer desk, lots of sewing patches, cedar chest, towels, vacuum cleaners, washer and dryer, push mower, push snow blower, expense Matco 18 drawer tool box with keys, old newspapers and magazines, books, carnival glass, collector plates, large collection costume jewelry, castelle fencing apparel and fencing foils, taxidermy peacock with full tail fanned out, some coins, lots of yard orients, 3 bikes, picnic table metal with 4 chairs, rocking bench glider, lots of collectors dolls, lots of antique items.
This is going to be a big sale , we are not taking any consignments this sale. May run two rings, bring extra bidder.
Ralphs Auction
Auctioneers: Ralph Harter, Gary, Ed
Clerks: Pam.