Ralph's Auction
Saturday, June 3, 2023 @ 10:00 am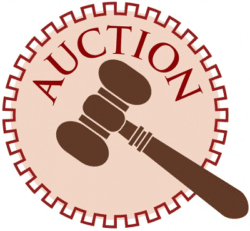 Saturday, June 3, 2023 – 10:00 AM
LOCATED: Creative Arts Building – Rapid City Fairgrounds – Rapid City, SD
(605)381-6747 or (605)390-9758
Lunch Served
General items:
Beer Steins: Budweiser steins lidded and unlidded steins. Collectors Club, Wildlife, song birds, other interesting steins. Beer trays, Mr. Bartender tools (in boxes) Ceramic Hawk Mugs.
Brass: door knockers
Liquor Decanters: Ski Country, Last Chance Saloon, Hoffman, Wild Turkey, Lewis &Clark, McCormick, Including wild life and western figures.
Carlton ware tray and covered dish.
Fenton glassware, green glassware, pink glassware, blue glassware, Crystal basket, Head Vases, ceramic items such as birds, planters, figurines.
Fruit bowls, cake plates, glass angel food cake dish, green relish tray in metal holder (cute), deviled egg plates, cake servers pink in color, water pitchers, clear and pink.
Nut Grinder: Old Kerosene lamp
Perfume atomizer bottles, cologne bottles, Calendar plates old dates, Royal Daulton Christmas plates, Pink frosted covered dish with candle holders (2) Pink Flamingos with pink and green tray very fragile. Other ceramic birds and figurines.
Pottery: Francombe, Van Briggle, Black Hills China Coffee Mugs, W.C. Fields toby jug, glass pumpkin bowl with lid, Pictures large and small framed puzzles old Poker Chips.
Occupied Japan: Figurines, animals, planters, several sets of China including, Blue willow pattern and Diamond pattern, ( cups, saucers, dessert plates, soup bowls, cream and sugar set, covered vegetable dish, platter, oval dish and more) Marshall Field enamel pot with lids, delicate Capodimonte flowers, and other items.
Steel concrete form stakes, Several sledge hammer, wood splitting sledge, cutting torch hoses and gauges, oxygen and acetylene cart, Pneumatic jack hammer, vibratory plate packer, 2 craftsman 16 gal shop vacs, part washer, small garden tiller, work bench, pallet jack, car ramps large industrial exhaust fan, Misc., chains, boomers, propane reddy heater, 35,000btu. , industrial propane heater, 200,000btu, aluminum extension ladder 16', air compressor, Table saw on stand, 6" power planer/joiner on stand, florescent lights 4', electric baseboard heater 4' 1000 watt.
There is a truck load of household furniture that still needs unpacked.
There are also other big consigners. Come and look there will be something for everyone.
Come spend the day and maybe get a bargain or too.
Ralphs Auction
Auctioneers: Ralph Harter, Gary, Ed
Clerk: Pam
Cash or checks only.