REAL ESTATE -HOUSEHOLD AUCTION
Thursday, June 9, 2022 @ 5:00 pm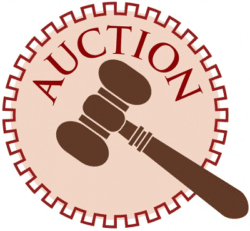 THURSDAY, JUNE 9 2022 —– 5:00 P.M.
LOCATED: 621 STAFFORD STREET, SCOTLAND SD
REAL ESTATE: Consists of a very comfortable ranch style home. This home offers two bedrooms, office space, full bath, laundry room, living room and a spacious kitchen/dining room area. The home also features central air and natural gas heat. The finished basement has a full bath and would make nice living quarters. A 2 car attached garage, front porch, large yard and fruit trees complete this property. A yard/garden shed is also included with the property. To view property call Jay Weidenbach 605-464-4233 or Janice Rada 605-254-3082.
LEGAL DESCRIPTION: S1/2 of Lot 5, Blk 2, Stafford's 2nd Addition to Stafford Addition West, City of Scotland, BonHomme County, South Dakota. Also known as the Henry Weidenbach property.
TERMS: Non-refundable down payment equal to 20% of auction price paid sale day with balance due at closing. Possession due at closing. Closing in approximately 30 days from sale day. Title insurance and closing costs will be split 50-50 between buyer and seller. Taxes prorated to sale day with all prior paid by seller. Real estate sells subject to confirmation of the sellers and is subject to prior sale. Auctioneer represents the sellers in this transaction. Glenn Roth, attorney, is closing agent and represent the sellers in this transaction.
HOUSEHOLD/ANTIQUES: 4 drawer dresser/handkerchief drawers (A); enamelware; usual kitchenware; Oneida silverware set; small china cabinet; kitchen cabinet w/glass doors; usual glassware; some fancy glassware; EdenPure heater; kitchen table w/leaf & 4 caster chairs; roasters; long stem goblets; music console (as is); TV stand; high lift chair; 2 matching lamps; glass top end tables; couch; wool camp blanket w/Indian & Teepee design (ca 1940's); few old records; small Terry Redlin print; Fred Machetans print; kitchen stand; misc. furniture; Bavarian cuckoo clock (1970's); bathroom cabinet; GE washer; SQ dryer; office desk/chair; Eureka vac; lg. assort of handmade quilts & doilies; double bed; 4 drawer dresser; night stands; plant stands; bedding/linens; computer desk;/ 3 pc. Queen bedroom set; several years of Hutchinson County atlases; some jewelry; canning jars; Bernardin caps/lids; cactus; metal shelving; Corelle ware; pyrex; folding chairs; puzzles; hall tree; seasonal decorations.
ARAGE ITEMS: Craftsman 19.5 hp riding mower; Agri-Fab lawn sweep; Century 200 amp battery charger; WeedEater push mower; rear tine tiller; Craftsman snowblower; Electric smoker; usual garden & hand tools.
GLADYS WEIDENBACH ESTATE, OWNER
For information call Janice Rada 605-254-3082 or Jay Weidenbach 605-464-4233
AUCTIONEERS/CLERKS:
Ken Wintersteen, Olivet SD 605-999-0834 SDREAL #265
Maurice Bueber, Tripp SD 605-661-2734
PP TERMS: CASH, GOOD CHECK OR CARD (4% FEE APPLIES TO CARD TRANSACTIONS) NOT REPSONSIBLE FOR ACCIDENTS/THEFT
SALE DAY ANNOUNCEMENTS TAKE PRECEDENCE OVER PRINTED MATERIALS