TOOLS-TRACTORS-MOTORCYCLES-SNOWMOBILES-HOUSEHOLD
Saturday, September 25, 2021 @ 9:00 am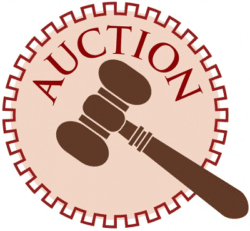 SATURDAY, SEPTEMBER 25, 2021 9:00 A.M.
LOCATED: 29426 409 AVE TRIPP SD. FROM JCT 18/37 SOUTH TO 294 ST THEN 2 MI. WEST AND ¼ SOUTH; FROM 46/37 2 MILES WEST 2 ¾ MI. NORTH
Note: This is a live only auction. Jim was a professional mechanic for 40 years and has a very large collection of mechanic's tools. Sale order: 9 a.m. household; 10 a.m. we will begin selling in 2 rings selling household, misc. iron & machinery. 11 a.m. tractors, vehicles, motorcycles, snowmobiles, etc followed by tools. Following tools we will finish up with any remaining iron and miscellaneous. RAIN DATE ONE WEEK LATER- SATURDAY OCTOBER 2nd 9 a.m. ALL ITEMS MUST BE REMOVED WITHIN 30 DAYS.
TRACTORS/MACHINERY: Belarus 825 FWA 80 hp Koyker ldr mounts; Belarus 5111 RWD 57 hp; 2015 Mahindra FWA; 3 pt. finish mower 60"; JD 535 baler; IH 100 sickle mower 9'; Koyker K5 loader 8' bucket; bale spear; Koyker 510 loader like new; loader mounts Koyker to Belarus; 2010H SaMasz drum mower 6' (only used on 25 acres like new); 5 bar rake; wheel rake; 3 bale carrier; stalk chopper w/windrow attachment; Lundell snow blower; Melroe 244 drill; 7 section drag; JD plow; IH plow; sprayer; 3 pt sprayer w/boom jet; fertilizer spreader (needs work); post pounder; IH disc 15' manual fold (rough); 18' disk manual fold (rough);
VEHICLES/MOTORCYCLES/SNOWMOBILES/PONTOON: 2000 Chevy Silverado 4×4 210,000 miles 4.8 V8 manual transmission; 2003 Arctic cat 1M800 snowmobile; 1996 Arctic cat 580 powder special; 1986 Yamaha Phazer; 1994 Honda 750 Magna motorcycle; 2005 HD Electraglide Classic 25-30K miles; 2003 Arctic cat 500 4-wheeler; 1974 Jaguar XJ12L (not running); 16' pontoon w/50hp Mercury motor; Mack Truck (not running)
OTHER: some miscellaneous household items; small trailer lawn sprayer; OLDER SNAP ON TOOL BOX TOP & BOTTOM; TOOL BOX SET= Mac tool box 34x19x35; Mac road box 33x18x20; Remline box 26x13x20 IN ROLLING FRAME. 2- 12×20 carports; 1- 8×20 carport; 3- 20' shipping containers; 1- 40' high cube shipping container; Dunnmar MaxJax 2 post portable lift (never used) lots of scrap iron.
SNAP-ON TOOLS: 4- torque wrenches; air scraper; 2- ½' impact; 3/8' butterfly; 3/8' air ratchet w/whip hose; air saw; 3/8" battery impact; small slide hammer; older ½" ratchet; ½" swivel extension set; snap ring plier sets; 3/8-13/16" box rachet; various size wobble extensions; deep socket SAE set; flex drives/bits; 3/8" rachets (flex head & offset); 3/8" wobble extensions; 3/8" flex sockets impact; 7/8" socket O2 sensor; 3/8" socket set ¼"-7/8" & 7/16; 3/8" deep socket set ¼"-3/4"; torx reverse set; wobble metric allen sockets; screwdriver set; impact tool & bits; snap ring pliers; pry bars; tubing wrench. CRAFTSMAN: multi-ratchet air; crowfoot; flex socket ½, 9/16, 11/16 & ¾; 3/8" short socket 5/16-7/8 new; 3/8 socket set 9-20; 3/8 deep socket set 10-20 (some missing). OTHER: large assortment of specialty wrenches and approx. 20 sets of combination wrenches Pittsburg Combination ¼- 1 ¼ set; Pittsburg combination 6mm-32mm set; Walmart 6m-19m; Walmart ¼-3/4 set; short strait edge; 3- solder irons; 3/8 Pittsburg crow foot 3/8-1"; 3/8 Pittsburg crowfoot tubing 3/8-1"; 3/8 Ready ratchet w/sockets 10m-19m; ¼ Ready ratchet wsockets ¼-1/2; Gatorgrip socket; pliers & vise grips; Channel lock pliers; 4- seal pullers; small slide hammer; Raytek heat tester gun; sockets & extensions ¼, 5/8, ½ all brands; combination wrench sets multi brands; offset metric 9-22 PM; offset SAE 3/8-1"; ½ crowfoot 1 1/16-2"; crescent wrench to 24"; 6 pc. Jet combinations ¾-3/4; 6 pc Jet combination 10-17; Perfect Circle Ringland lathe; thread cleaners; air impact & bits; tuning light; misc special wrench & angle offset; cental pneumatic air nibbler; Masterforce 3/8 impact cordless (2 batteries & charger); hammers; hacksaws; tin snips; punches; chisels & brass drifts; ¼ Stanley ratchet; S&K ratchet; radian drive; extensions; ¼ Proto drive bits; misc ¼ socket & bits; ¼ Blackhawk SAE socket set; ¼ S&K SAE socket set; ¼ Blackhawk MM set sockets; ¼ Napa SAE socket set; Crescent tubing wrenches; Blackhawk ¼-3/4 long handle combination wrench; set angle wrench; gear wrench 5/16-3/4 & 10m-17m; adapters for gear wrench ¼, 3/8, ½ drive; 3/8 crowfoot 10-24; 3/8 crowfoot 3/8-1; 3/8 spark plug sockets; misc adapter 3/8-1/2, 3/8-1/4; S-K powerbuilt ratchets; 3/8 extensions; 3/8 Craftsman short sockets 9-16mm; 3/8 deep impact; 1/2 S-K ratchet; ½ wobble extension set; impact set ½, 3/8-1 1/8; some dbl square sockets; ½ socket 7/16-1 ¼; ½ socket 16-28; ½ deep socket 7/17-1 ¼; allen sets; allen sockets; torx sockets; files & rasps; filter wrenches & sockets; wiring pliers; gearwrench twist combo set 5/16-3/4; multimeters & adapters; inductive amp meters; screwdrivers; calipers; feeler guage; small combo wrench SAE & Metric; offset screwdrivers; picks; mirrors; magnets; brake tools; panel pry bars; flashlights; valve stem tools & air guage & chucks; nut drivers; hex driver sets; long needle nose; dbl box gear wrench SAE & Metric; stubby gear wrench SAE; micrometers; lg selection cordless & electrical tools
JIM MACH, OWNER
605-935-6575 or 605-659-4207
AUCTIONEERS/CLERKS:
KEN WINTERSTEEN, OLIVET SD 605-387-5180 OR 605-999-0834
Maurice Bueber, Tripp SD; Ken Rus Armour, SD
TERMS: CASH/CHECK/CARD (4% CARD PROCESSING FEE).
SALE DAY ANNOUNCEMENTS TAKE PRECEDENCE OVER PRINTED MATERIAL.
NOT RESPONSIBLE FOR ACCIDENT/THEFT
LUNCH SERVED