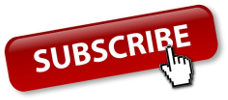 Click here to subscribe to our FREE daily emails showing our UPCOMING AUCTIONS.
We are proud to offer South Dakota, North Dakota, Montana, Nebraska, Wyoming, Minnesota, and Iowa auctioneers an affordable, effective way to advertise their auctions on the Internet.
For complete information on how you can post your auctions on our network of auction pages, please contact us at sdauctions@santel.net.
South Dakota Auction Pages is part of the The Auction Pages network designed to connect you with all types of auctions including:
If you love auctions, you have come to the right place, please click any of the above auction links or click on the appropriate state on the map at the top of this page and you will be presented with a current list of upcoming auctions.